FINE FOIL offers an assortment of colors,
designs and characteristics, and is the
top brand in hot stamping foil.
FINEFOIL is a registered trademark of Katani co.,ltd.
Products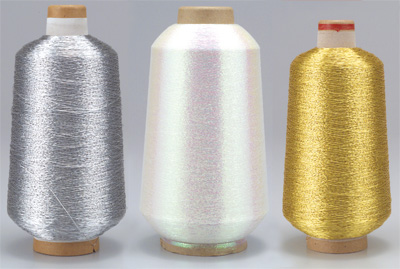 We process deposited film and lamination film into metallic yarn.
We also make metallic yarn with the type of gold leaf that is used for woven fabric.
Metallic yarn gives fabric an elegant, sparkling, premium feel. It is used not only for fashion, but also for interior goods, lighting, toys, play equipment, miscellaneous goods, stationary, fabric, bedding, etc.