FINE FOIL offers an assortment of colors,
designs and characteristics, and is the
top brand in hot stamping foil.
FINEFOIL is a registered trademark of Katani co.,ltd.
Products
DOLCE
Gives an impression of elegance and depth.
Color changes depending on light source (natural light / indirect room light) and angle of reflection.
【Basic color】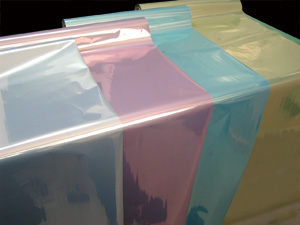 ●White
Metallic white creates impression of gorgeousness and tranquility.
●Light magenta
Faint pastel pink (like cherry blossoms) creates impression of femininity.
●Light grass
Fresh blue (like bright, shining sea)
●Light gold
Turns the shininess of gold into an elegant pastel tone.
【For plastic】
◆Dolce-TA
Suitable for surfaces coated with epoxy, urethane, UV, etc. and general plastic such as PET and nylon.Best suited for cosmetic tubes. Can be used for blow-molded products, mascara cases, clear molded products, home appliances, cell phones, etc.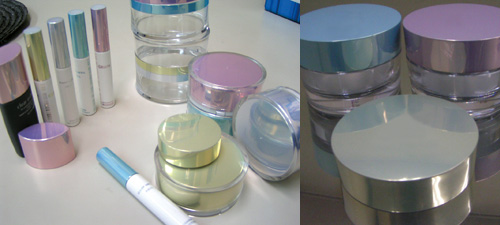 ◆Dolce-PPR
Can be used for stamping onto general plastic, PP and PE products.
Particularly good for stamping onto tubular cosmetic containers, 360-degree transfer around container caps and compact cases.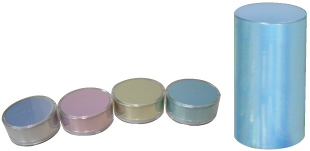 【For paper】
◆Dolce-COV
General paper containers, art paper
For coated paper, water-based press paper and film laminated paper
Used for food, cosmetic packages, general packages, labels, etc.