FINE FOIL offers an assortment of colors,
designs and characteristics, and is the
top brand in hot stamping foil.
FINEFOIL is a registered trademark of Katani co.,ltd.
Products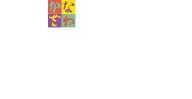 We produce and sell esthetic products that contain gold leaf.
Neferti Series
NeFeR-T (beautiful woman) Neferti
Who doesn't wish to have young skin with a natural luster and tone?
It is easy to use a face pack with gold leaf because esthetic gold leaf with the highest degree of purity (99.99%) is integrated with a special film.
This face pack sheet is named after one of the three beauties of Egypt, Nefertiti. It is composed of film and fine 24-karat gold of the highest degree of purity integrated into an easy-to-handle pack.
Gold-leaf face packs are easy for anyone to use. The face-shaped pack enables the whole face to be covered at once.
Esthetic Gold Series
This is a series of gold esthetic packs for easy use.
There are three types: 100mm square, quarter-sized sheet and flake type
Select the right type of pack for you according to how you would like to use it. If you will apply it to your face directly, use the standard type, and if you will mix gold leaf with cosmetic liquid or cream, the flake type is suitable.