FINE FOIL offers an assortment of colors,
designs and characteristics, and is the
top brand in hot stamping foil.
FINEFOIL is a registered trademark of Katani co.,ltd.
Products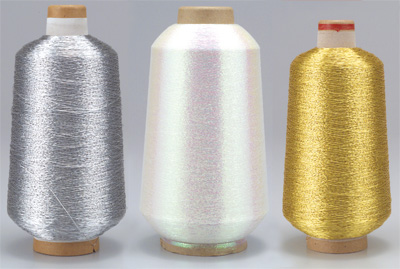 Untwined thread, tasuki twine, hagoromo twine, maruyori twine, thread for printed textiles (aluminum, silver alloy, hologram, and special-gloss types)
We provide vapor-deposition film and AURORA bonded film for gold and silver threads and braided cord, and conduct commissioned manufacturing.