CSR activity report
We have been selected as one of "300 Active Small Businesses / Small-scale Enterprises".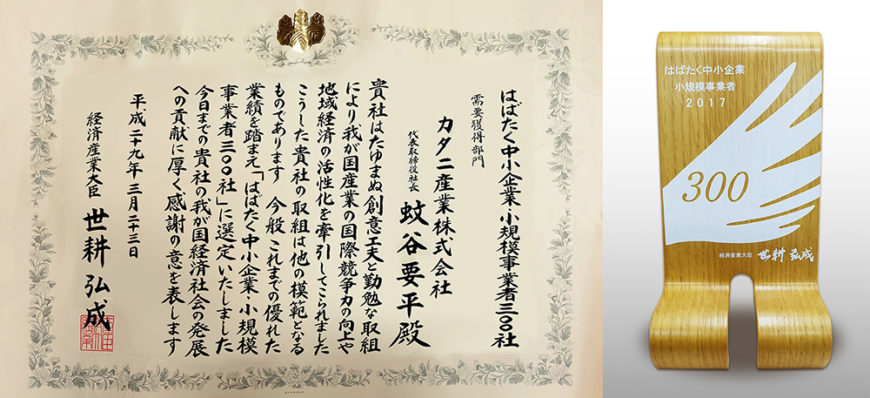 March 23, 2017
Because of our originality and ingenuity in addressing needs based on regional characteristics, our innovative product development and services, our contributions to vitalization of the regional economy, and our strengthened international competitiveness due to positive sales activities in overseas markets, we have been selected as one of "300 Active Small Businesses / Small-scale Enterprises".
Our Nagoya Branch obtained ISO9001 certification.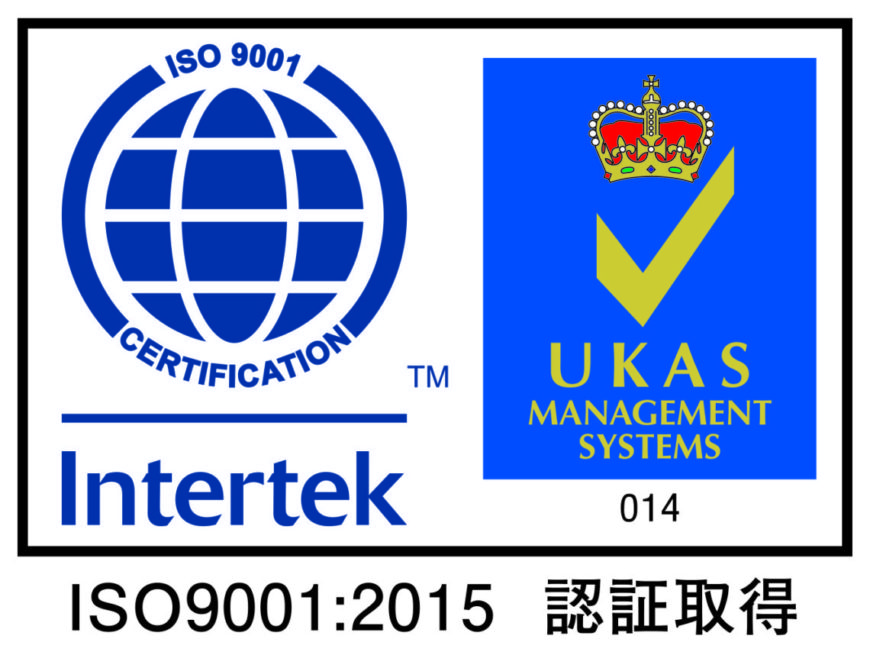 In order to provide reliable quality control for our customers, our Nagoya Branch obtained quality management system ISO 9001 certification. Through continuous quality control and improvement, we offer products and services that will satisfy our customers.
A workshop was started at Kanazawa Katani.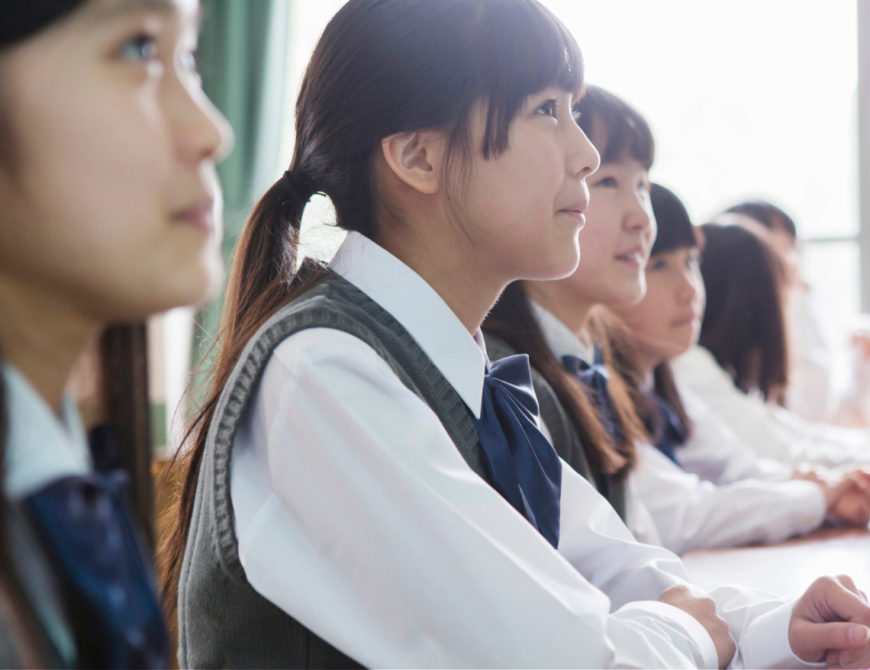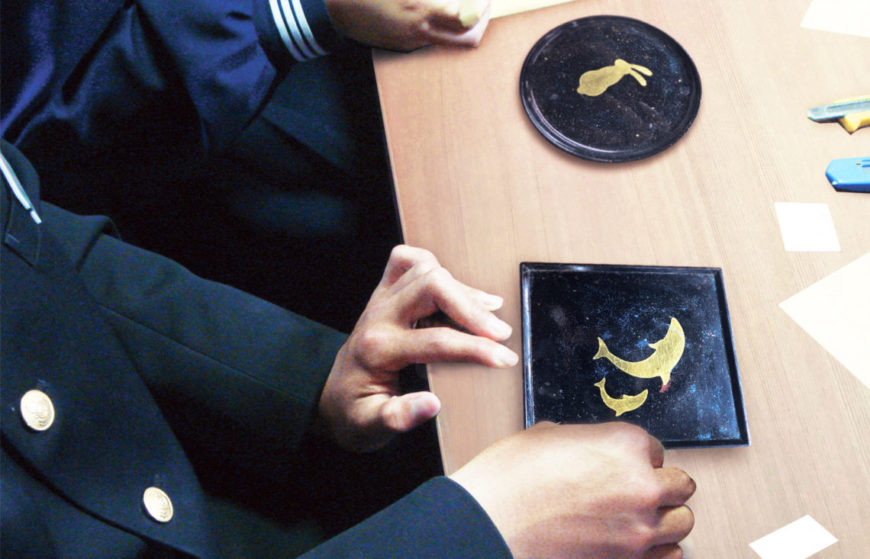 Katani has been manufacturing gold leaf for more than 100 years.
We are grateful for the support of our customers, which has enabled us to continue our business for a long time. We believe that companies have the role of contributing to society.
We thought about what we could do to contribute to society as a gold leaf manufacturer, and came up with the idea of conducting cultural activities related to gold leaf, a traditional craft. To that end, we started holding workshops that give young people the opportunity to learn about gold leaf.
The workshop, which consists of movies, practical experience and a Q&A session, is designed to be enjoyable. Participants learn about the history, science and chemistry of gold leaf.
The workshop, which is for elementary, junior high school and high school students, is one hour long, and held after school.
We plan to offer workshops on Japanese traditional crafts for people from other countries as well.